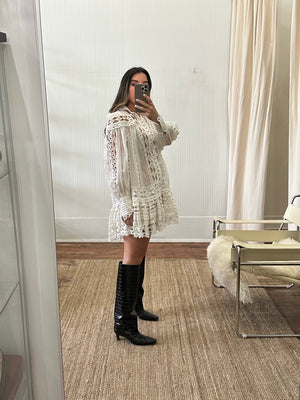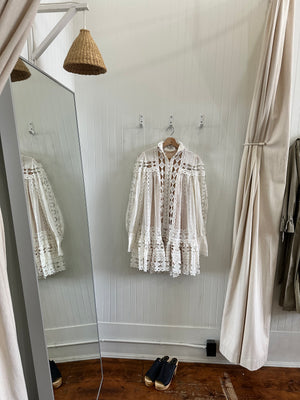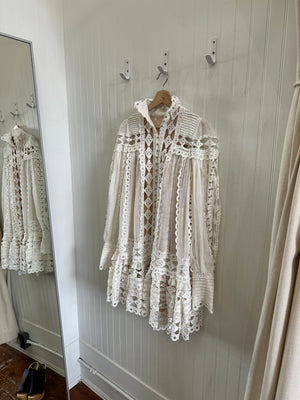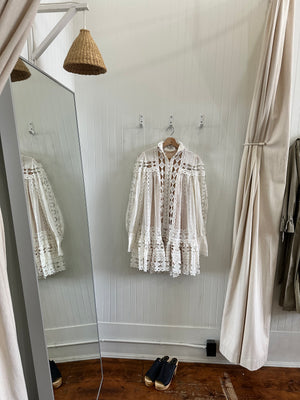 Zimmerman Lace Mini dress (s-l)
A beautifully crafted lace and beaded mini dress by Zimmerman. This unique piece is an off-white lace with silver beads throughout the body and long cuffed sleeves. 


it has a blush coloured slip underneath. 


Tag: size 1 (it could fit a person small to large depending on how you would like it to fit. 


Lauren is 5'7" and wears size medium.