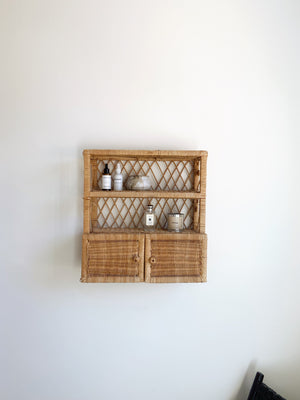 Vintage Wicker Shelf
This item is local pick up or delivery only
A very cute vintage wicker shelf available for pick up at Gather or delivery. 

Three tier vintage wicker shelf with little doors on the front. In good vintage condition, it is sturdy and solid although the little knobs are a bit loose. 


Makes an excellent bathroom shelf or anywhere in the home really. 


19" tall 
21" across 
7" wide