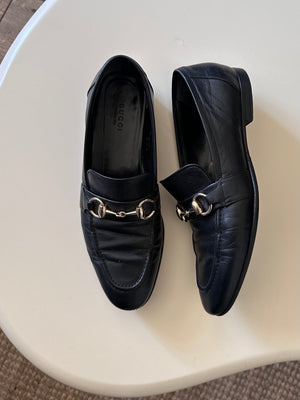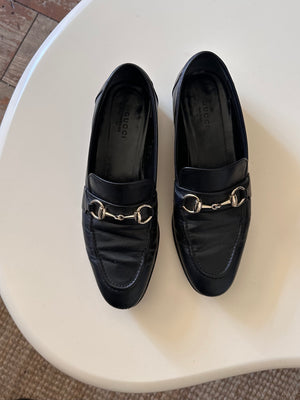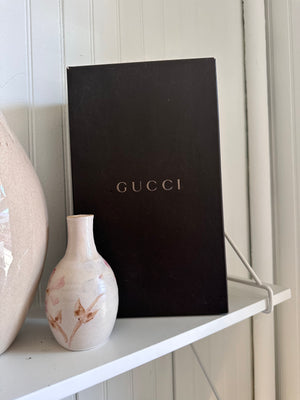 Vintage Gucci Loafers (size 7)
Vintage Gucci loafers with horse bit detail. They are made of smooth leather and has been resoled.
Condition:
They have been worn in and show signs of wear with creases to the leather. The metal details have tarnished. 
They have been resoled and have stretched form their original size of 36.
Best fit: approximately 7