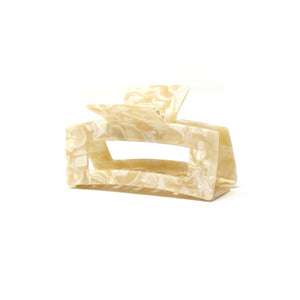 Pearl Clip by Supercrush
Introducing the claw clip of your dreams. 
The  Crush Clip is perfectly oversized and offers strong grip in all hair types. Perfect for sleek updos, half-up styles, fresh twists, or any 90's-inspired look.  

Available in 3 colours: Dark Tortoise, Light Tortoise, and Pearl. 
Made from eco-friendly cellulose acetate featuring a flat bottom for all-day comfort.